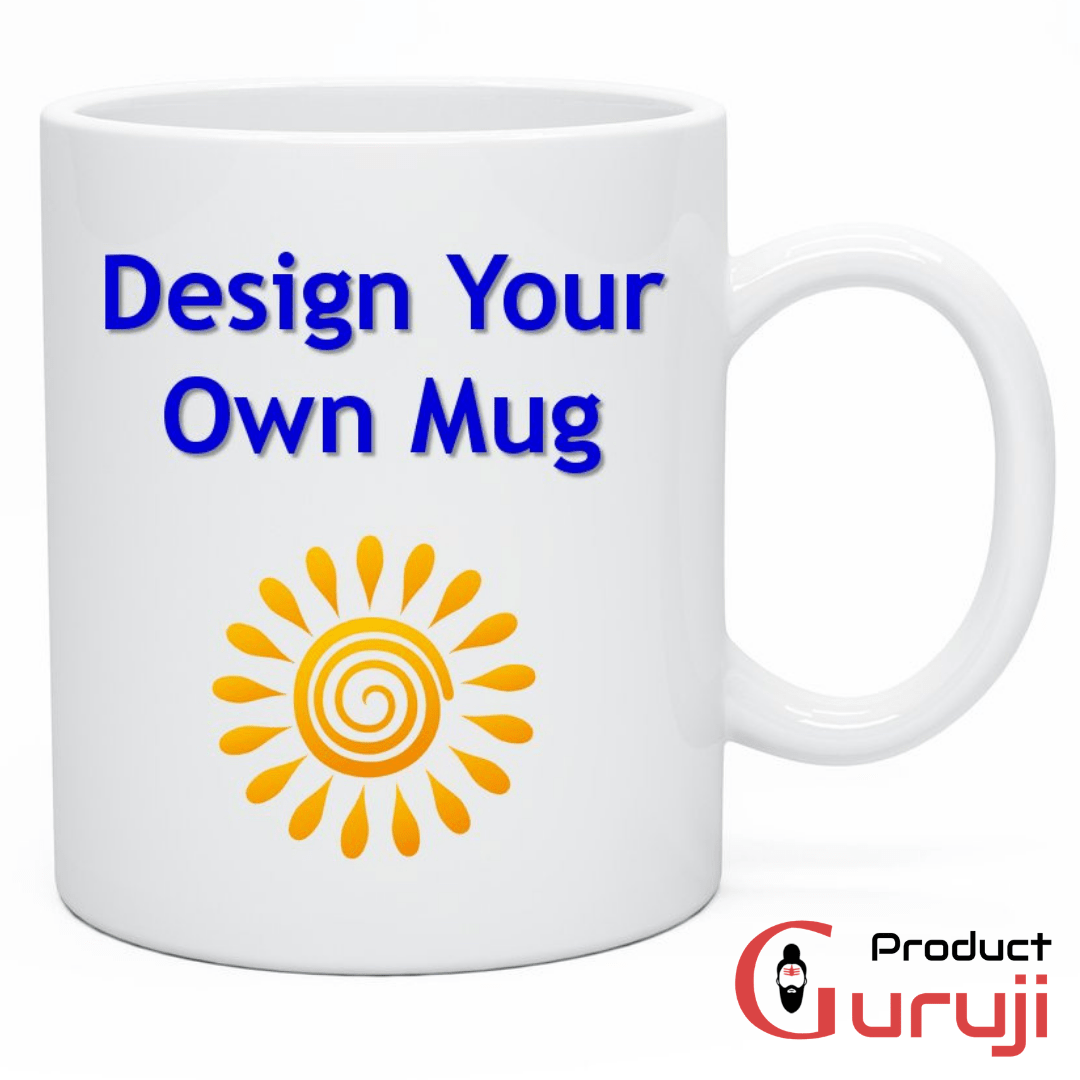 Why Make Your Own Coffee Mug Design?
August 3, 2021
Benefits of Customized Gift Products
May 11, 2022
For many years, coffee mugs that are printed with a catchy message or a unique artwork have been loved by many people. Nowadays, these are treasured not just as a gift item but also as a marketing strategy. The coffee mugs are a staple in offices and kitchens, as they are a versatile and useful method to pass on your message. In addition, they also add panache to decoration and simply brighten someone's day.
Let us have a look at the two top tips to create your own personalized ceramic coffee mugs.
Get the basic right

: Make sure to choose a design that perfectly complements the size of the mug. Assure that it is not too bright or dull in colour, according to the surface colour of the mug. Assess the coverage area of the

promotional ceramic mugs,

such as whether the printing will be done on one side or both sides.

Bigger is better

: The new age people prefer to add a little extra in their brews. Hence, a bigger personalized ceramic coffee mug is ideal for standing up to the lashings of cream and dollops of sugar.
Tips for Marketing With Branded Coffee Mugs
Branded or promotional coffee mugs serve the purpose like that of a business card. Along with offering an introduction and a way to remember as the first point of contact, these mugs are also a beautiful showpiece that has a good utility value. The mugs are always placed in the open and have maximum visibility that is beneficial for companies looking to market their brand. Here are a few tips for marketing with Branded Coffee Mugs:
Choose a high-quality mug

: According to a report, consumers use promotional drinkware items for around eight months. Hence, you need to make sure that the drinkware selected by you can last for so long. 

Ensure an interesting design on the mug

: Depending on your company and its businesses, you can either go for a simple and elegant design on the mug or else you can go for a vibrant and creative one. The major purpose is that the design should appeal to your targeted audience and generate their interest in your services. Accordingly, the companies can also choose to customise the cup or mug on either one side or both sides.

Call of action is recommended

: Don't just print your company's logo or message on the mug. It is highly suggested to include a call of action on it that will tell the people what to do next. A call of action can be a website address or a contact number.
Target the right audience: There is no point in giving out personalized and Promotional Ceramic Mugs to anyone who passes by your business. You should identify the right audience for your company and then target them by giving away the promotional mugs for free. Make sure to identify the audience based on high visibility, wider influence, and strong loyalty. In most cases, it starts with the company's employees.
Keep yourself updated following our Social Page for the latest deals and information.